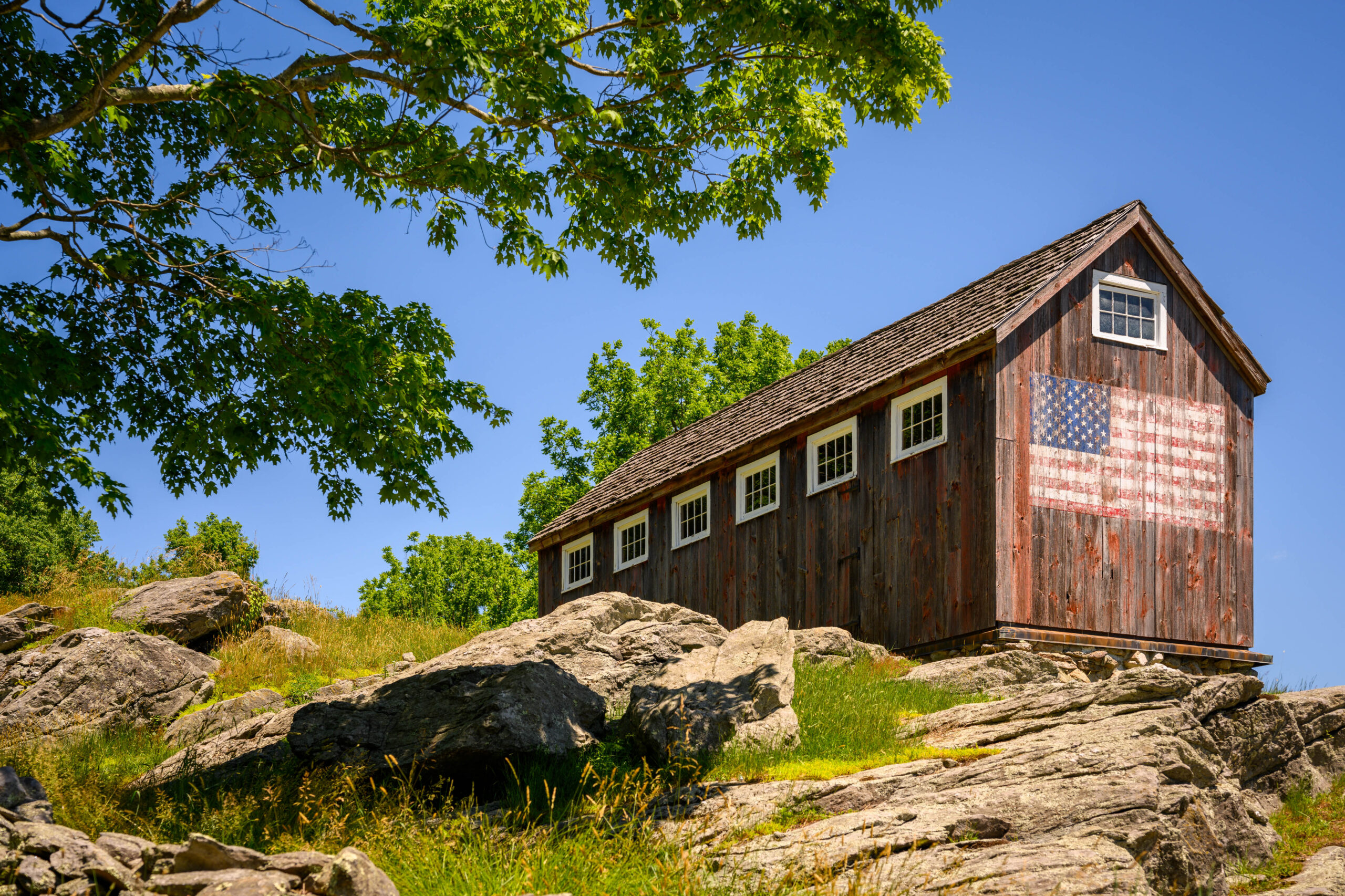 Located in the hills of southwestern Litchfield County, Bridgewater has a population of over 1,700. Access to Bridgewater is by state highways route 67 and 133. Bridgewater is 13 miles northeast of Danbury, CT and approximately 80 miles from New York City.
Bridgewater's neighboring towns are New Milford and Roxbury in Litchfield County and Brookfield in Fairfield County.
Bridgewater has a simple town green and a center historic district. The town center surrounding the green gives Bridgewater its charm, and its natural landscapes and proximity to outdoor recreation such as Lake Lillinonah, the Shepaug River, and the hiking trails within the Sunny Valley Farm draw residents and visitors from afar. There are working farms and vineyards across its sweeping hillsides. The historic Burnham Library is where community can connect and provides many opportunities for all ages.
The town is home to two boat launches for Lake Lillinonah- a public boat launch located at 199 Main St S. and the Bridgewater Town Park and Boat Launch located at 2 Sarah Sanford Road East. Famous for Bridgewater Chocolates and the Bridgewater Village Store; just a couple of places to visit when in town.
Bridgewater was known for being the last remaining dry town in Connecticut until a 2014 vote approved the sale of alcohol.
The public education system is part of Region-12. This includes Burnham School (K-5) in Bridgewater, Shepaug Valley Middle School, and Shepaug Valley High School in Washington.
The annual Bridgewater Country Fair, sponsored by the Bridgewater Fire Department, is held each August and draws many visitors to the town. The fair is an incredibly entertaining family event in the traditional fair style- draft horse pulls, crafting demonstrations, animal judging, live music, carnival rides, and standard fair food.
People have come to Bridgewater to experience the natural beauty, the privacy and quiet way of life it offers, and the small community atmosphere of the town.
No properties found...